Since I found all my old blog posts from my former blog and imported them, of course, I had to peruse through them. Sigh. I feel like I have grown a TON....not only emotionally, but physically as well. Double sigh. Yes, I know I have put on weight, but man! Seeing myself at 8 months pregnant with #4 looking better than I do now SUCKS!!! I even weigh more now that I did when I was 9 months pregnant. Triple sigh. I am totally mourning my hot bod (and my long hair)!
So, yeah....here's me 8 months preg with #4. She'll be 3 in a couple weeks: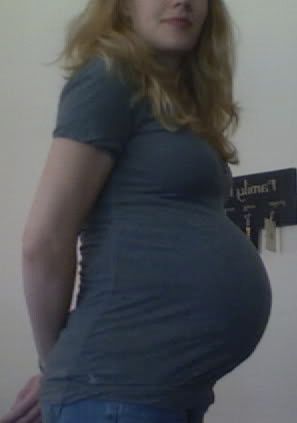 Notice the nice, thin arms and thin face. That is what I covet the most. Those two things you can't hide. Yeah, I'm preg in that pic, so it's not the most accurate comparison. So here is a non-preg pic of my and my momma in December 2007.
My motivation to lose this weight is renewed.
I WILL BE HOTTER THAN EVER!!!!!!
I have done well...I've lost about 10 pounds. I don't care about getting down my pre-pregnancy weight. Frankly, I was a little underweight, and I like some of the curves I've acquired. So I will strive for skinny & toned arms and hopefully less of a double chin. ;)